what we do
building tomorrow with the leaders of today.
services
We are your a commercial and industrial contractor and your single source for all things fence, gate, and access control. Our experienced and creative team is dedicated to bringing our customers an unparalleled experience and innovative solutions.
Engineering and design
Fabrication and production
Construction and installation
Maintenance and repairs
Emergency services
for every application
products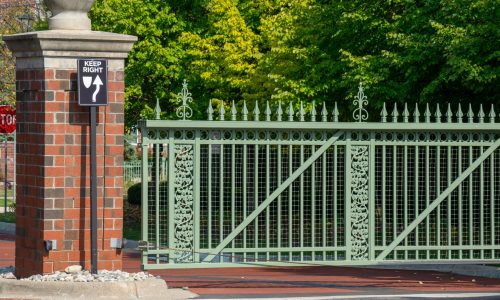 01
access control
Securing people, facilities, and assets with technology.
02
chain link
Our galvanized steel chain link fencing can be fabricated in just about any shape or size and can be implemented to fit almost any need.
03
composite
Composite is a long-lasting, low-maintenance alternative to wood or PVC fencing.
04
dumpster / hvac
Our dumpster and HVAC enclosure solutions can be fabricated to accommodate just about any need in a variety of materials and appearances.
05
metal
We've always been known for our expansive abilities and innovation, especially when it comes to metalwork. The addition of our new division, Metal City Fab, has expanded our range of ability and offerings into just about anything that you can dream of.
06
miscellaneous
One of the best parts about working with us is that no project is too difficult, unique, or large. We'll find a way.
07
pvc / vinyl
PVC/Vinyl fencing is a popular choice for many customers due to its attractive appearance, affordability, ease-of-maintenance, and wide range of colors and appearances.
08
security
We offer widely-relied-upon solutions for keeping your property safe and secure, such as barbed wire and razor ribbon.
09
sports courts
Keep your head in the game. We'll take care of the rest.
10
temporary fence
Our temporary barrier panel system is a quick and easy solution for instant safety and security without the added work of post hole excavation.
11
wood
From typical lumbers like cedar, to more exotic choices like Brazilian Walnut, we're here to execute the job beautifully every time.
12
custom metal fab
Our subsidiary, Metal City Fab, does all types of custom metal fabrication including fence and gates, railings, furniture, artwork, and much, much more.
LET'S BUILD SOMETHING.