who we are
anybody can build fence.we build relationships.
summary
American Fence & Supply Co., Inc. was founded in 1992 and quickly became well known in the industry for providing businesses and residences with outstanding products and customer service.
As our dedication and hard work began to pay off and our name began to spread, we had to limit our services to just commercial, industrial, and high-end residential projects. We have successfully serviced high-end residences, municipalities, hospitals, institutions, schools, factories, architects, and contractors—both public and private—across the country since.
Our experience extends to all facets of fencing including fabrication, construction, maintenance, and repairs of all types. Our quality and workmanship are unsurpassed, and our prices are competitive. We take pride in our commitment to creating a great customer experience.
The projects that we take on are just as diverse as our clients' tastes and needs. From temporary fencing to ornamental fencing, and everything in between, we bring top quality products to every job.
Whether the services that you need are routine or specific to your project or vision, our experienced team will deliver. We are driven and motivated to deliver products of the highest quality and a great customer experience.
We have been a member of the American Fence Association since our founding in 1992. We are fully bonded and insured, enabling us to deliver on both large and small projects.
When you choose us for your next project, you'll be met with a great customer experience. our goal is for everyone to be a raving fan, and we do our best to use our Core Values as a guide in all that we do to achieve that.
Guiding us in all that we do
what we value WE CARE
We care about our people, safety, clients, quality, and company.
COMMITMENT

We do what we say. We're resourceful and we always find a way to deliver.
PASSIONATE

We're crazy in love with what we do. Business is a game that we love to play and play to win. It's a pleasure to do business with us. ACCOUNTABLE
We own it. We follow through to the very end. No excuses.
EXCELLENCE

We pursue greatness with a vengeance. We are the professionals.
HUMBLE

We're happy to be of service and to put our own importance second because we know that we're a part of something bigger than ourselves.
DEDICATED TO CUSTOMER EXPERIENCE and FOUNDED ON PASSION AND LOVE FOR WHAT WE Do
Our Story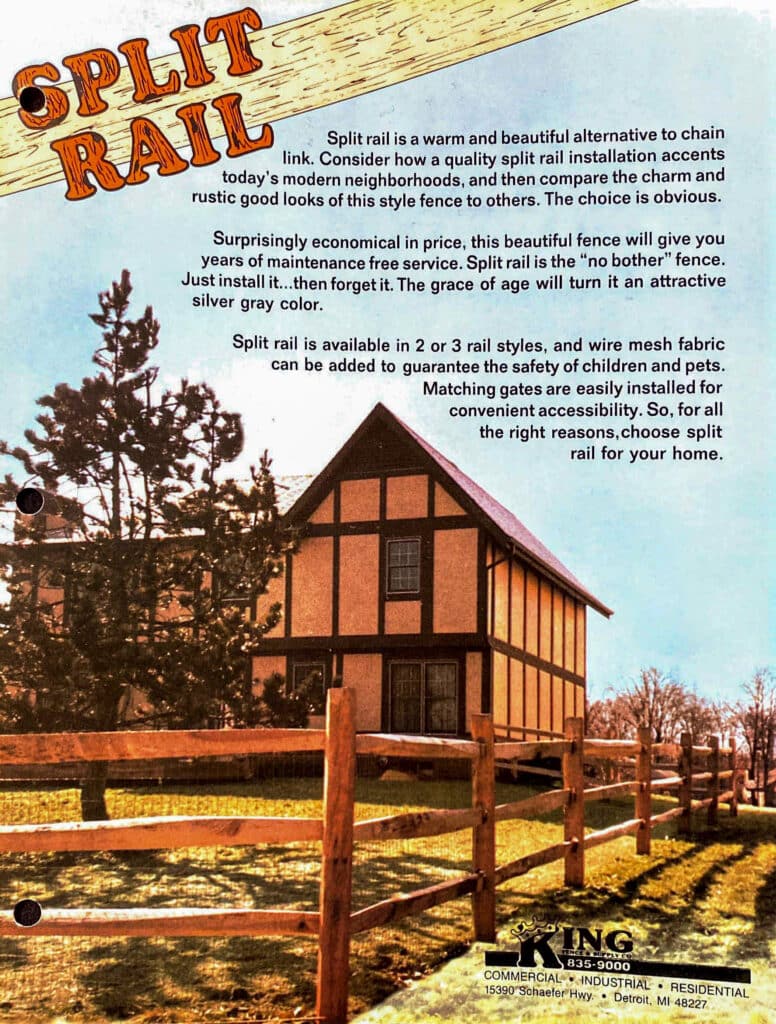 the early days
In 1983, Len DiGrande, founder and CEO of American Fence & Supply Co., Inc. and Metal City Fab, began working as a door-to-door salesman at a well-established fencing company in Detroit, called King Fence & Supply Co., Inc. Quickly developing a passion for sales and interacting with consumers, Len became very successful in this role.
In 1986, Len's childhood best friend, Marc Rudorf, joined the King Fence team. Marc began a job as a general laborer/fence installer at King Fence, quickly mastering the tools of the trade and eventually moving his way up to foreman.
When the owner of King Fence, Alan Stone, passed away in February of 1992, 27-year old Len set out to continue doing what he loved, aiming to open the doors to a fence company of his own.
american fence is born
Len, honing sales and entrepreneurial skills developed during his time at King Fence, served as the company's CEO. Marc learned and mastered the estimating process, and remains on the team today as our Senior Commercial Estimator. Gary remained in the field, using his expertise and attention to detail to lead and train crews. Gary also remains on our team today, working as a foreman.
We quickly saw great success working with both residential and commercial clients. Around 2012, due to high demand, we narrowed our services to primarily commercial and industrial projects.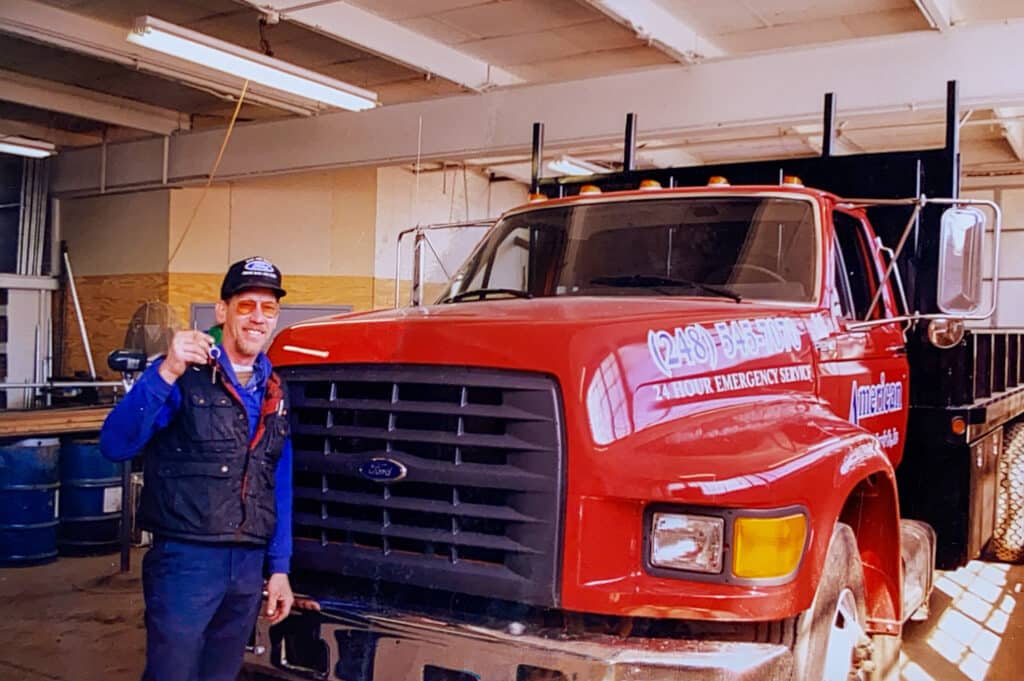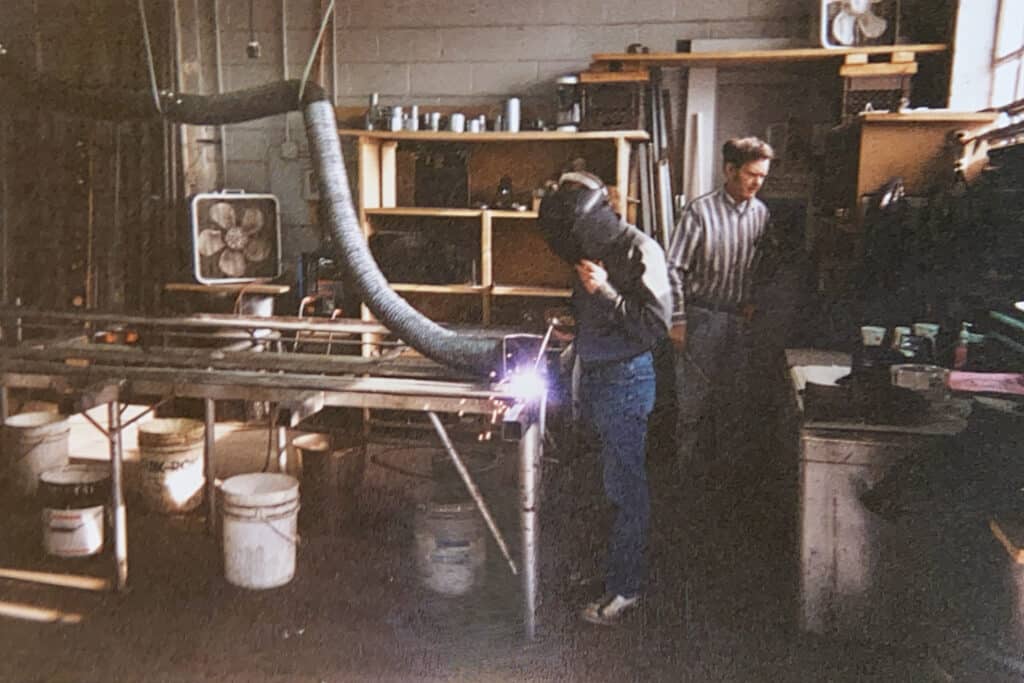 metal city fab
From the start, we designed and produced high quality custom metal fabrications. Working with clients across municipal, hospital, institutional, educational, industrial, commercial, and residential sectors, we found ourselves completing projects far beyond the typical fencing and gates that we had originally been known for.
Around 2006, we began advertising our expertise in custom metalwork under the name American Iron Works.
Demand for the best custom metal fabrication in the industry began to skyrocket. With our sights set on providing customers with a more hands on and personalized experience, we decided to launch our first subsidiary, Metal City Fab, in 2020.
today
We're proud to offer our clients the same reputable service and quality craftsmanship that we have for nearly 30 years, paired with an unwavering dedication to a personalized and exceptional customer experience.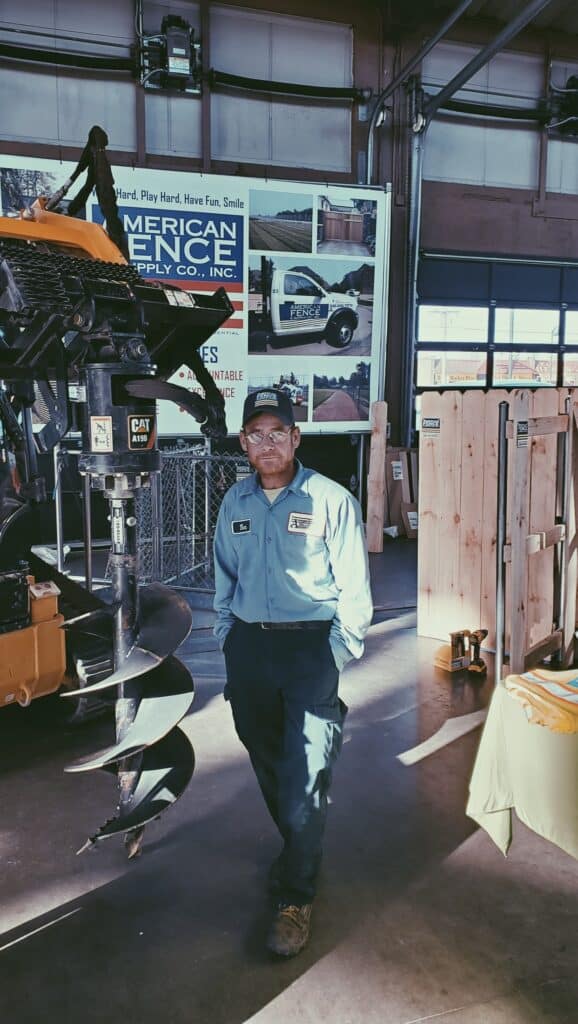 We are the professionals.
MEET THE TEAM
Len DiGrande
Founder, CEO
Shawn Spencer
COO
K.C. Jones
CFO
Will Schmidt
VP of Operations
Vicki Kotsis
Operations Administrator
Emily Brower
Operations Assistant
Ken Moorhaus
Project Manager
Todd Hibbard
Project Manager
Rusty Jones
Estimating Manager
olivia Beleck
Bid Coordinator
Marc Rudorf
Senior Commercial Estimator
Terry Dickinson
Fabrication Estimator
Austin Moir
Estimator
Almario Greene
Estimator
Tom Yamin
Pre-Construction Supervisor
Senior Project Engineer
Jeanne Lomas
Project Engineer
Sean Schaefer
Creative Marketing Specialist
Human Resources Coordinator
Ashley Kless
Accounting Supervisor
Accounts Receivable
Cat Garvey
Accounts Payable
Fernando Lopez
Fabrication Supervisor
Ryan Chappell
Yard Supervisor
Our Mission
We don't just sell products; we build long-lasting relationships with every customer.
We are people serving people.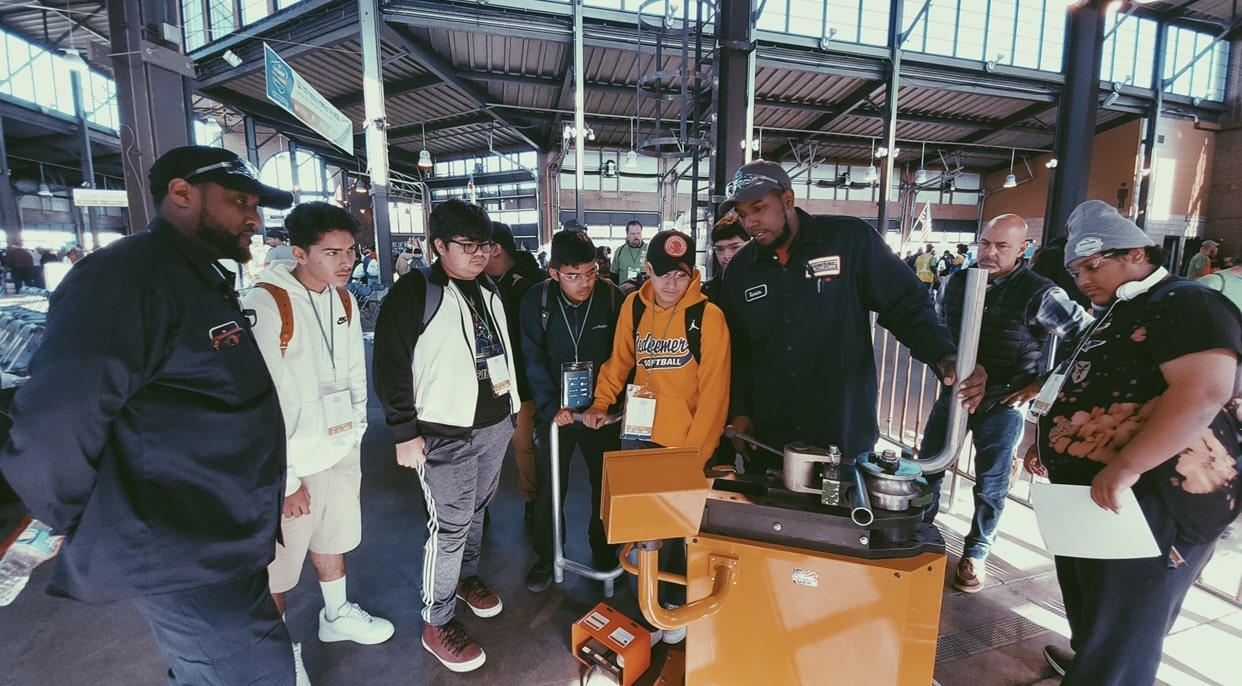 beyond our walls
in our communities
Our dedication to our Core Values is not confined to the walls of our facilities. That dedication encourages a love and sincere appreciation for the people both within our communities and beyond, where we exemplify that dedication by being a collaborative and supportive corporate citizen.Both as a company and as individuals, we are dedicated to supporting those who fuel our success, as well as their communities, through community involvement, sponsorships, donations, outreach programs, and offering opportunity to those who are less fortunate.
LET'S BUILD SOMETHING.